When people are successful, we always focus on their success, not on the years of struggle, failure and trying again and again. We only see the bright side and don't want to or forget about the years of hard work, while those years mostly bring the most inspiring and motivational stories.
These 5 women have 2 things in common, they all grew up penniless and all worked their asses off to get to the top! Enjoy these inspirational stories of these super women who all started from rock bottom.
#1 – Michelle Mone – Co-founder and CEO of MJM Ltd
"I WAS NAÏVE, I DIDN'T REALISE WHAT I WAS GETTING INTO. JUST REMEMBER THAT YOU NEED TO WORK YOUR SOCKS OFF, THERE'S NO SHORTCUT."
Michelle grew up in a poor family that lived in a 1 bedroom flat. She got her first job when she was 10(!), but by the time she was 15, her father became sick so she had to leave school, and become a full-time model in order to fully support her family.
At 17, Mone landed herself a job by lying on her CV. In just 2 and a half years she managed to get promoted and she became the Head of Sales and Marketing. Unfortunately, the company was bought and they had to let her go.
Months after this Michelle attended a dinner where she was wearing a cleavage-enhancing bra. It was one of the most uncomfortable bras she had ever worn and she was convinced she could design a better one.
3 years, a lot of research and $100.000 in debt later, she finally managed to design the perfect bra and her brand Ultimo was born.
In order to promote her brand, Michelle hired 9 actors that were all dressed as surgeons to demonstrate the bras in Oxford Street, London. Although all 9 actors got arrested, Mone got the attention she needed for her brand and the rest is history.
#2 – J.K. Rowling – WRITER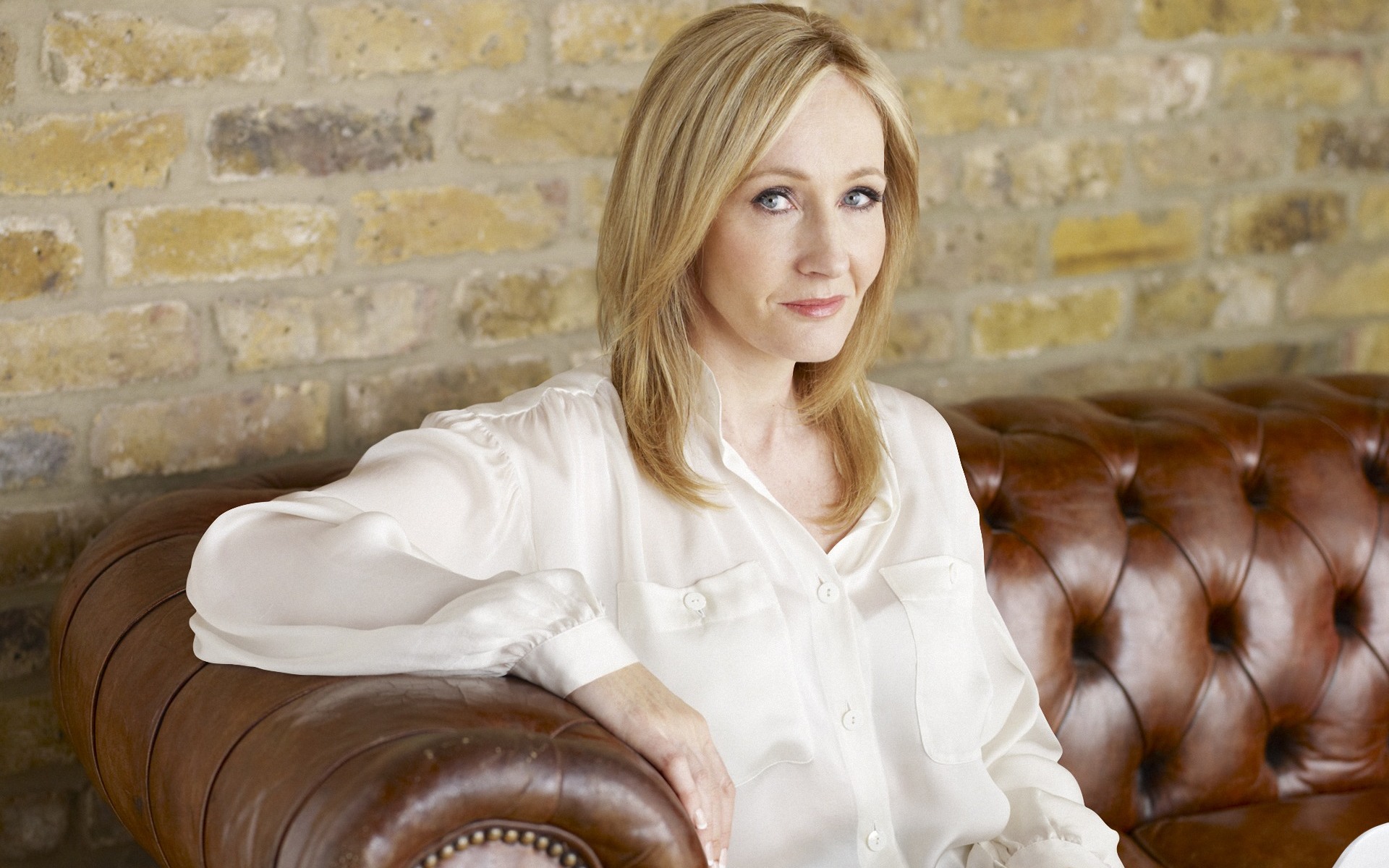 "I WAS AS POOR AS IT IS POSSIBLE TO BE IN MODERN BRITAIN WITHOUT BEING HOMELESS. BUT ROCK BOTTOM BECAME A SOLID FOUNDATION ON WHICH I REBUILT MY LIFE."
We LOVE J.K. Rowling! She is one of the most wonderful women walking around on this planet.
If there is one person in this world who proved that no matter how bad your situation is, with the right attitude you will be able to turn it all around, it must be her. The English writer was penniless when she moved back to England after divorcing her Portuguese husband and describes this period as 'rock bottom'.
She decided to finally finish her Harry Potter books and send them to agents and publishers. Although she was turned down by few and told 'not to quit her day-job' this decision is probably the best she ever made.
Nowadays Rowling belongs to Britain's wealthiest women, is even richer than the Queen and is highly involved in charity work. She tries to inspire and motivate her fans whenever she can, the most well-known example possibly will be how she motivated and 'counselled' Evanna Lynch during her recovery from anorexia.
#3 – Oprah Winfrey – TV PERSONALITY
"WHATEVER HAPPENS TO US, HAPPENS FOR A REASON. EVERYONE OF US, SURELY IN MY CASE, GETS THROUGH THE TOUGH TIMES BECAUSE SOMEBODY IS THERE, STANDING IN THE GAP TO CLOSE IT FOR US."
Oprah grew up with her grandparents and the first 6 years of her life, she was dressed in potato sacks. When she went back to living with her mom, Winfrey got abused by relatives until her 14th birthday, when she went to live with her father.
Oprah's father was a strict man, who didn't want to accept anything less than what he thought was good for her and this change of environment is what changed Oprah's life.
She is now known as the Queen of talk shows and is a motivation to women all over the world. She is commonly known as one of the power women of our century and with her positive mindset and incredible will-power, she showed the world that it doesn't matter where you come from or what your past is, everything is possible!
#4 – Ursula Burns – Chairwoman and CEO of Xerox
"THE LOWER EAST SIDE OF NEW YORK CITY WAS REALLY BAD. GANGS AND DRUG ADDICTS WERE ALL THERE. THE COMMON DENOMINATOR AND GREAT EQUALISER WAS POVERTY."
Raised in a housing project in Manhattan, in an area that was known for its gangs, Burns was living with her siblings and Mom who worked 2 jobs to make sure that her kids were able to go to school.
This hard work paid off and Burns was able to go to NYU and after her masters degree, she became a summer intern at Xerox. After a year, she got hired by the company, worked really hard and quickly rose to the top position of CEO.
#5 – Indra Nooyi – Chairwoman and CEO of PepsiCo
"YOU NEED TO START OFF SAYING THAT YOU HAVE GOT TO WORK TWICE AS HARD AS YOUR MALE, OR ANY, COUNTERPARTS."
Indra is not from a poor family, but still rose from a middle-class family in India all the way to CEO and Chairwoman of PepsiCo.
She moved to New York for studies but had barely any money. She worked as a receptionist in order to pay her tuition fees and buy herself her first suit that she could use for job interviews.
Her hard work paid off and after years of top position of consulting firms, Nooyi joined PepsiCo as the CEO.