On a Friday night, there's nothing better than finding a good film to watch with your BFFFL!
Whether it's been a tough week at work, or you're going through a sour breakup, you're probably in need of some downtime with your bestie by your side!
Or, if you don't fancy the idea of going out, then get cozy, grab your snacks and prepare for a movie marathon!
Because we've found 10 of the best chick flicks that are perfect for you both:
1.
Bridesmaids


This comedy will have you in fits of laughter and will lift your mood straight away.
The movie talks about the struggles of Annie Walker when she is asked to be the maid of honor in her best friends wedding.
Annie and one of the other bridesmaids, instantly dislike each other and throughout the movie, they compete against each other for the bride's attention.
---
2.
Mean Girls

If you haven't seen Mean Girls, then you definitely can't sit with us.
This classic chick flick is the movie of our generation and to this day, we still know all the lines off by heart. Although it exaggerates the struggles of high school it teaches you the importance of true friendship.
---
3.
The Parent Trap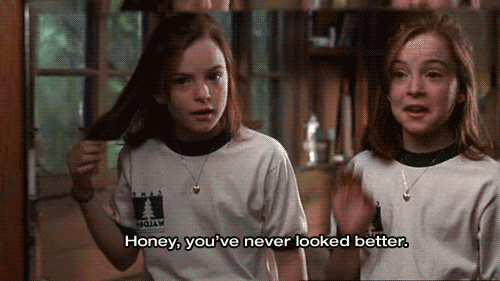 Let's be honest, you couldn't have grown up in the early 2000's without having seen this classic.
Ok, so I may have watched this one a little too much and each time I still cry. And, I'm still impressed how Lindsay Lohan managed to play two characters!
This seriously magical love story will pull at your heartstrings make you believe that true love really does exist.
---
4.
Clueless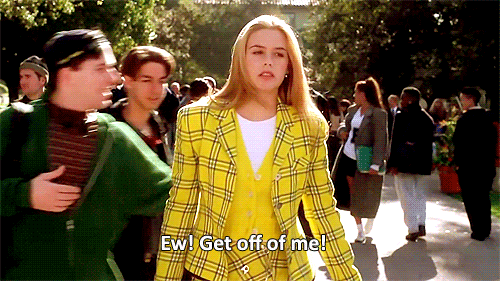 How many times have you seen Clueless?
When Tai shows up to her new, posh Beverly Hills high school in plaid and overalls it's obviously clear she doesn't exactly fit in.
Cher and Dion, the school fashionistas, take her under their wings and give her a total makeover (who doesn't love a good movie makeover) But their friendship with Tai goes way beyond lipsticks and new clothes.
---
5.
Legally Blonde

Elle Woods is serious about one thing. 
And it wasn't law school until she decided to go to chase after her beau! But it turns out Miss Elle Woods is a lot more talented at it than she thinks. Watch out there's a new, fashionable lawyer in town!
---
6.
Sex And The City 2

If you know us here at CGD, you'll know how much we love Samantha.
And this movie is definitely favorite of ours. Carrie Bradshaw is back with the girls in Abu Dhabi for more glamour and drama and…  of course, sex!
---
7.
13 Going On 30
Remember when you used to say, 'I wonder what I'll look like when I'm older'.
Well, Jenna, played by Jennifer Garner, made a wish to be 'thirty and flirty' and it came true!  However, she discovers, adult life is harder than it looks.
---
8.
The Devil Wears Prada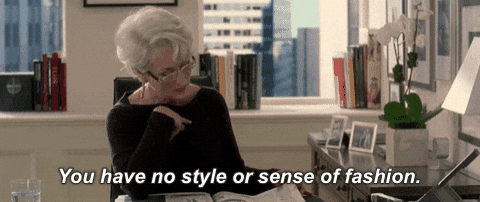 From geek to chic, Anne Hathaway puts on an unforgettable performance in this film.
Meryl Streep plays a magazine editor-in-chief that gets everyone shaking in their Louboutin boots.
The moral of the story is – don't judge people by their appearance!
---
9.
Magic Mike

Channing Tatum dancing shirtless, half naked… Doing the bump and gride!
I'll leave the rest to your own imagination.
This movie is based on Tatum's real-life experience as a male stripper and has even been turned into live shows across the world!
---
10.
10 Things I Hate About You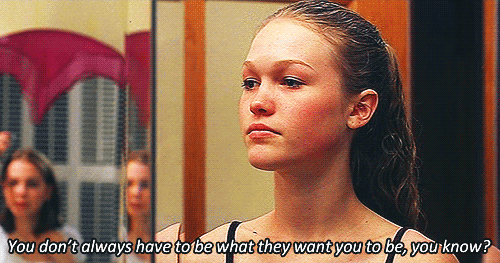 Popular, pretty Bianca Stratford is in a massive dilemma.
A family rule forbids her from dating until her unpopular, rebellious, boyfriend. Set in a modern-day high school, this twisted love story is too irresistible to ignore.
---
11.
Bridget Jone's Diary
Anyone who's anyone is a fan of the amazing Bridget. 
Watch how this singleton living in London stumbles her way around trying to Mr. Right and instead comes across Mr.Darcy instead.
Is it love?
---
12.
Bend It Like Beckham
This one is one of my old school favorites.
It shows an Indian Girl, Jess, break gender stereotypes by loving and being good at football. However, it's not accepted in her culture or by her parents.
Will this stop her from going all the way?
---
13.
New York Minute
Surely, you've seen every Mary-Kate and Ashley Olsen movie?
It was hard to just recommend one, and that's why you can take the pick of your favorite. But in this one, the girls are wandering around New York City, getting into spots of trouble as they try to get Jane to her big scholarship speech!
---
14.
The Holiday
MY ULTIMATE FAVORITE GIRL MOVIE OF ALL TIME!
Watch as an American woman swaps off homes with a British woman when they both try to escape from troubles in their relationships.
But instead, they find love on opposites sides of the globe that might change everything.
---
15.
Bad Teacher
It's funny, and it's irresistible. 
Cameron Diaz is let's say, a bad teacher. And she's a little short on money. Until she finds out she can earn a bonus if her kids score the highest on a test.
Will this teacher turn it around?
---
Have you watched any of these? What are your favorites! I loved EVERY Olsen movie ever made!
GOOD THINGS
…come to those who sign up for our emails