Indonesia is located on the equator between Asia and Australia. Home to more than 17,0o0 islands including Bali, Java, Flores and Lombok, Indonesia is ethnically diverse with over 300 native languages spoken.
Here are some of the must-see attractions and locations to visit to ensure your time spent in Indonesia is simply the best.
#1 Visit Jakarta
The metropolis, home to 9 million people is the capital of Indonesia. This busy and bustling city is very tourist friendly, so there's plenty for every tourist to do from shopping to sightseeing.
#2 Visit Bali
Bali is famous for its beautiful beaches and exceptional night life. With a huge number of people visiting the destination, there's a perfect mix of locals and tourists.
#3 See the Sunrise over Mount Bromo
Visitors come from around the world to witness the sunrise over Mount Bromo. Mount Bromo is located in The Bromo Tengger Semeru national park.
#4 Go Diving in Raja Ampat
Raja Ampat is the most well-known diving site in Indonesia. Home to 1,200 fish species, a massively diverse marine life and good visibility it makes the perfect diving destination. With water temperatures of 27-30 degrees who wouldn't want to dive in to the depths of these waters.
#5 Swim in Lake Toba
Lake Toba is the largest volcanic lake in the world and one of the deepest lakes in the world. Located in the northern part of Sumatra and 900 meters above sea level you can expect a much cooler climate making it easy to relax and distance yourself from the hot, busy city.
#6 Eat Rice
Whether you're trying the popular Nasi Goreng, fried rice enthused with a multitude of spices, Nasi Kuning (yellow rice), rice cooked in coconut milk and turmeric or Nasi Tumpeng, a towering platter made especially for celebrations, you must try some of the wonderful variations of rice.
#7 Visit the Gili Islands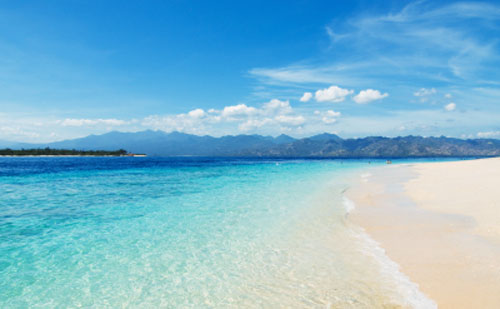 The Gili Islands comprise of three islands: Trawagan (Gili T), famous for its party scene, Gili Air, both tranquil and engaging, and Meno a peaceful atmosphere perfect for relaxation. The popularity of the white sand laden islands has increased hugely over recent years.
#8 See the Komodo Dragons
The Komodo Dragon found in Indonesian islands  of Komodo, Rinca, Flores, Gili Motang, and Padar. Seeing the largest living species of lizard is a must, especially so considering their endangered status.
Credit: All Indonesia Travel – Lonely Planet – BBC – Original Travel – Buzzfeed – Ecolodgebukitlawang.com
Featured image: Natasha Oakley